We'd love to hear and see about your experiences at Mile High Campground.
Click the link below to email us your comment and/or picture.
"Used to camp there every year for about 10 years, awesome camping, most beautiful area sitting up in the mountains, planning on going back, if you get a chance, go camp great host, hot shower, wood , you will love it, mile high campground the best."
Kevin Maddox
"My husband and I haven't had an opportunity to come yet this year but the last time we were there I slept all night long until 1:00 the next day. Love it."
Tanis and Mike Watlington
"Awesome place to wake up at and enjoy the spectacular views, wonderful hosts, awesome clean campground, I will be back awesome camping in the mountains."
Kevin Maddox
"Loved our time at The Mike High Campground! Breathtakingly beautiful!"

Kurt Blumthal
"Mile High Campground is a piece of Heaven on Earth!"
Eric Wilson, Wilmington, North Carolina
"My family has been visiting Mile High Campground for six years now and enjoy it every year. I enjoy the peace and quite and the beautiful views. We have participated in a few pot luck dinners, but we haven't made to the Dutch oven day. Thank you for the beautiful place to enjoy family memories for now and years to come."
Robert Stubbs
"It has been over 10 years since my last visit but I think about bringing my family here as soon as I can make it back. We accidentally came across this place late one night and woke up to be amazed with the views. I often tell my friends in Florida about it."
Todd Sink
"I love how there are pictures of the campsites so you know what your view will be when booking your site. My phone call was answered right away and booking my campsite was very easy! Looking forward to staying here in August!"
Miranda Martin
"Mile High is the best campground I've ever seen. I've been camping for 40 plus years. It's really on top of the world. Just beautiful."
Chris Bond
"I love this campground."
Penny Williams
"We love making memories at Mile High! Thank you for a wonderful campground!"
Ben & Evie Buisch
"I haven't camped at your campground yet, but this year it's top on my to do list.
After seeing your photos and checking out your Facebook page, it truly makes me want a little peace and relaxation at Mile High!
I am looking forward to my first visit with you later this summer!"
Dianne Alexander
"We love camping at Mile High Campground. The views are spectacular. The temperature is perfect.Our favorite camp spot is number 10 it is so peaceful."
Tracy Conseen
"The campground is amazing!"
Emory
"Amazing views! Peace and quiet! Wonderful time surrounded by nature!
This was our third year at Mile High Campground and we plan on returning every year. The hard part is deciding which beautiful sight we want to stay in.
The views are spectacular- like no other campground we've ever been in! We especially like the piece and quiet in the campground and the fact that we are surrounded by nature.
It's a bit of a drive to get there but so worth it."
Kimberly Miskiewicz, Raleigh, North Carolina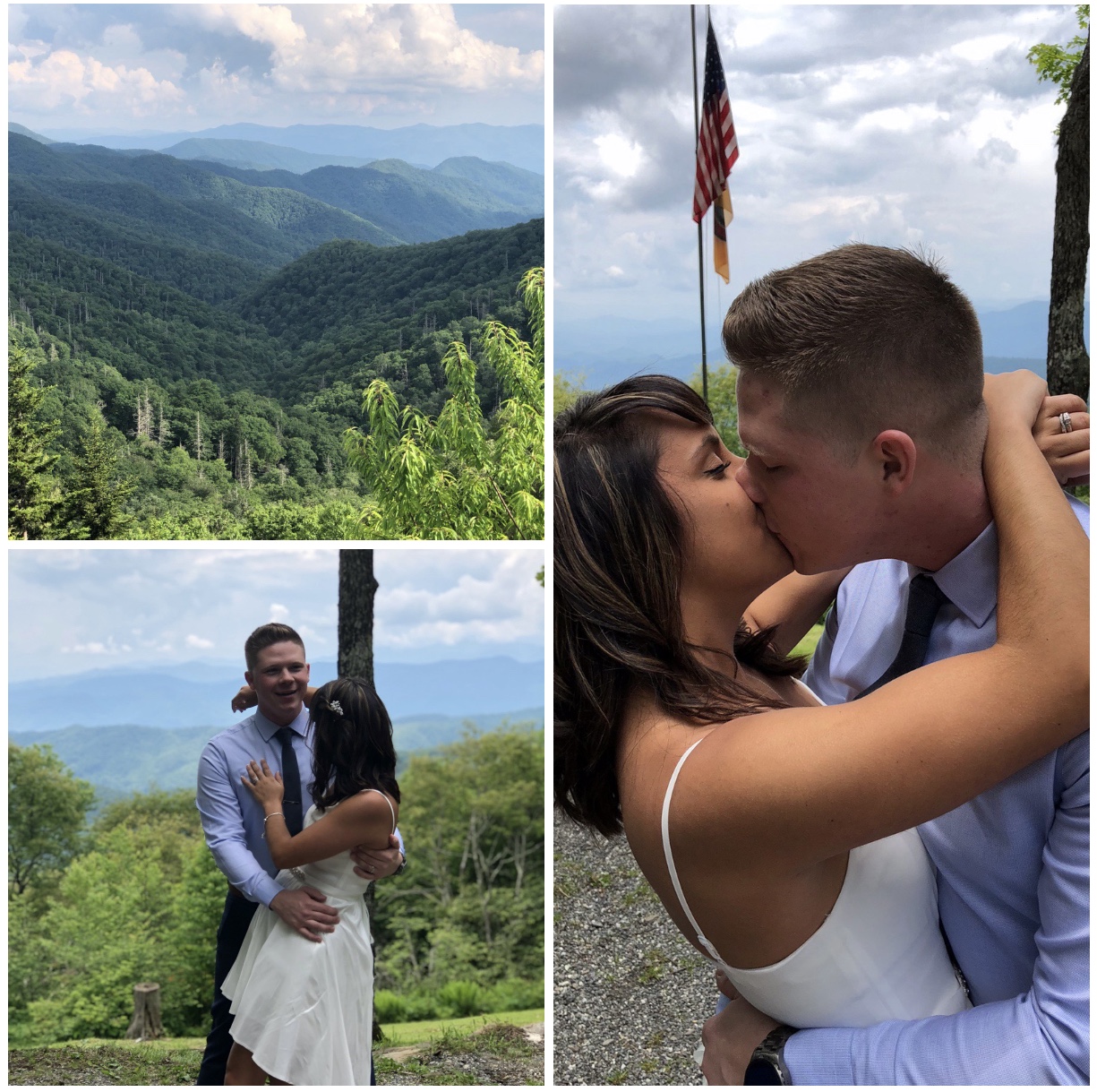 "We got married there one year ago today and it was the most beautiful views! The very sweet and accommodating hosts made it all worth it."
Jordy Ramos, Kissimmee, Florida
"What a breathtakingly beautiful place!"
Caroline Chandler
"A few pictures from a sunset when we were there!"
Chuck and Donna Taylor
"Love your campground! Best views!"
Lea Lovold
"The pictures are beautiful and can't wait to come back."
AJ
"I Love my Smokies. I have camped in all the campgrounds except this one. I have followed y'all on FB and am envious ! I WILL camp there once I'm better. Count on that.
Just incredible pictures. CAN'T wait!"
Penny
"Love your new website! Pictures are beautiful."
Jeanie Lindsey
"Absolutely love this Campground! Spent our 35th Anniversary there and we hope to come back soon!"
Kathy Haycock
"The views are breathtaking."
Sherry Rogers
"I fell in love with the smokies when I camped there as a kid and have camped in these old mountings dozens of times and I believe part of my soul lives there now. I travel there as often as possible but I've only stayed on the TN side. Last year at Labor Day I had a weekend from work and wanted to camp. I called over 40 campgrounds and all were booked. Mile High had a cancellation the hour before and I took a chance on something new, NC Smokies camping.

I checked in late at night but all the stars, so many, easily making out the Milky Way. In the morning the view took my breath away and I immediately booked a long weekend for this Labor Day. The people are awesome and kind, the rustic camping is just modern enough to satisfy the toughest critic. The water is some of the best I've ever had. I can't wait until I get up there again.

The last morning I saw 4 elk and one fawn walk through the campground, 30 feet from me. Wow. A place from heaven."
Jeremiah Patton
"Mile High Campground is the best! My family and friends have made many incredible memories there. It is truly the most beautiful, peaceful and, relaxing places I have been."
Lisa Wheeler
"We went here a couple of years ago n loved it. We tent camped for the week and everyone there was so friendly. It's so hard to find tent camping sites anymore and we loved the view from our site. If we ever venture down there in the future we will def be staying here and "roughing it" again. Thanks again!"
Jamie Schenk and Ryan Henion
"It's been 10 years since I camped at mile high - way to long hopefully this summer great place."
Kerry Tankersley
"Mile high sunsets are the best!"
Jeff Hawkins
As we call it… our happy place
"We discovered Mile High the first year it opened in 1998 while out riding around. We were camping in Cherokee and immediately went back and packed up and came straight back up the mountain. We camp at Mile High at least 3 times a year and happy to share it with our grandkids now. So many new friends we have met over the years at MH and so many memories we will always cherish."
Cindy and Jon Rochester
"To me, it is the #1 campground in the world. Every time I leave I always leave a piece of my heart and always dream of my next trip….My little piece of heaven."
Ken Wheeler, Decatur Ga
"This is the best camping this side of the Mississippi!"

Margaret Moose, 3rd Grade Educator
"What a gorgeous setting for a campground. Perfect for peace and quiet and the views are unparalleled."
Beth Emeterio
"We absolutely love camping there. Our favorite sites are T0 and T00. But don't believe there is a bad site in the campground! A great get away even though we live close by in Bryson City!"

Chuck and Donna Taylor
"We always enjoy our stay!"
Deana Lewis
"I accidentally stumbled upon your campground during the winter. Forever memorable! Much like that gorgeous photo on Facebook!"
Q House

"We've been coming to Mile High for over 10 years now and have to say, this is the absolute best camping experience in the Smoky Mountains! MHC has wonderful and very friendly staff, reasonably priced and roomy sites, spectacular views and some of the best wildlife close-ups available. We've never had a negative experience while camping at Mile High!! Even the weather can't bring you DOWN once you get UP at Mile High. We have recommended MHC to everyone we know and even some we don't know.
Thank you for every wonderful visit and please continue to keep up the amazing work. Joe would be so proud! Your hard work and dedication to his legacy are paying off for everyone!
We love you MHC!!!"
Rae Weisenberg
"Website Looks Great! Campsite looks even better! Me and my now wife loved mile high! I actually proposed to her there and we spent 5 days with you in the most wonderful camping spot ever!"
Ben Barcomb
"We previewed in 2013 when we were pop up campers, and now, we want to come back with our 30' travel trailer to enjoy the majestic sights from the majestic sites."
Tom Ketchum
"Love this campground, can't wait for our return in July."
Bryan & Stephanie Smith
"The Dutch oven gathering is a family tradition! Can't wait to get back there. See you in July!!"
Ann Young
"The website is great. Best job yet. Will see you all in August.
Great pics by Scott Ramsey. I hope to get some in August. I have been using Balsam Mountain Campground in the past but my conversation with Scott Ramsey at your campground last summer convinced me to give it a try. I have suggested it to those hiking with me this year to consider it also. I shared your link on a couple of Facebook pages.."
Dale Potter
"I brought my daughter here for her first camping trip last fall. It was cold. It rained. We forgot our frying pan, but she is now hooked on Mile High Campground! The views were amazing! The neighbors there were great! We will definitely be back for more views and adventures!"
Jim Davies
"This is by far the BEST campground ever! It doesn't matter if it's in the middle of summer and 100° everywhere else. It'll be nice and cool up at that elevation. The views are spectacular! I come up here often, even in between camping trips, just to see the views. And of course, the icing on the cake is the elk. Such majestic creatures. I so enjoy their presence here. Hot showers are a bonus too. Won't find any in the National Park, but Mile High is just a few feet outside the park boundaries. You will not find a campground which such roomy and private sites anywhere around. They are #1 on my list."
~*Ly*~
"We can't wait to visit in August!"
Nicole Thompson
"Our favorite place to camp! Privacy and the best scenery!"
Pam Connolly
"See you next weekend."
Brad Whitener
"We love MHC, one of the most amazing campgrounds in the country. Our last visit was site #3, what a view!! Cant wait for our next trip."
South Family, Sarasota FL
"This beautiful new website just makes me try to find a way to visit more than once a year!"
Troy J. Gastler
"We have reservations in July and I can't wait. Thank you for the awesome website and the post. It always brightens my day to see a picture from y'all in my newsfeed."
April Hutchinson
"Love love your new website.. love love love MHC!!!!!"
Patricia Fant
"Love this campground! We will see you soon."
Elizabeth Hays
"By far my favorite campground I've visited so far! The picturesque views are something I wait for until I can get there again. Can't wait until August!"

Summer Sims, Kennesaw GA
"Our family has been coming for years!! Love coming here. All the stress drains away!"
Shannon Cochran and family
"Beautiful Place!"

Roy Dixon
"I enjoy camping at Mile High. The people are great and the views are breathtaking."
kd41042
"Been wanting to come for so long but still haven't made it! Soon I hope!"
Freida Upchurch
"My favorite campground! It really can't be beat... the views, the setting, the friendly hosts. Can hardly wait until our next trip."

Tammy Johns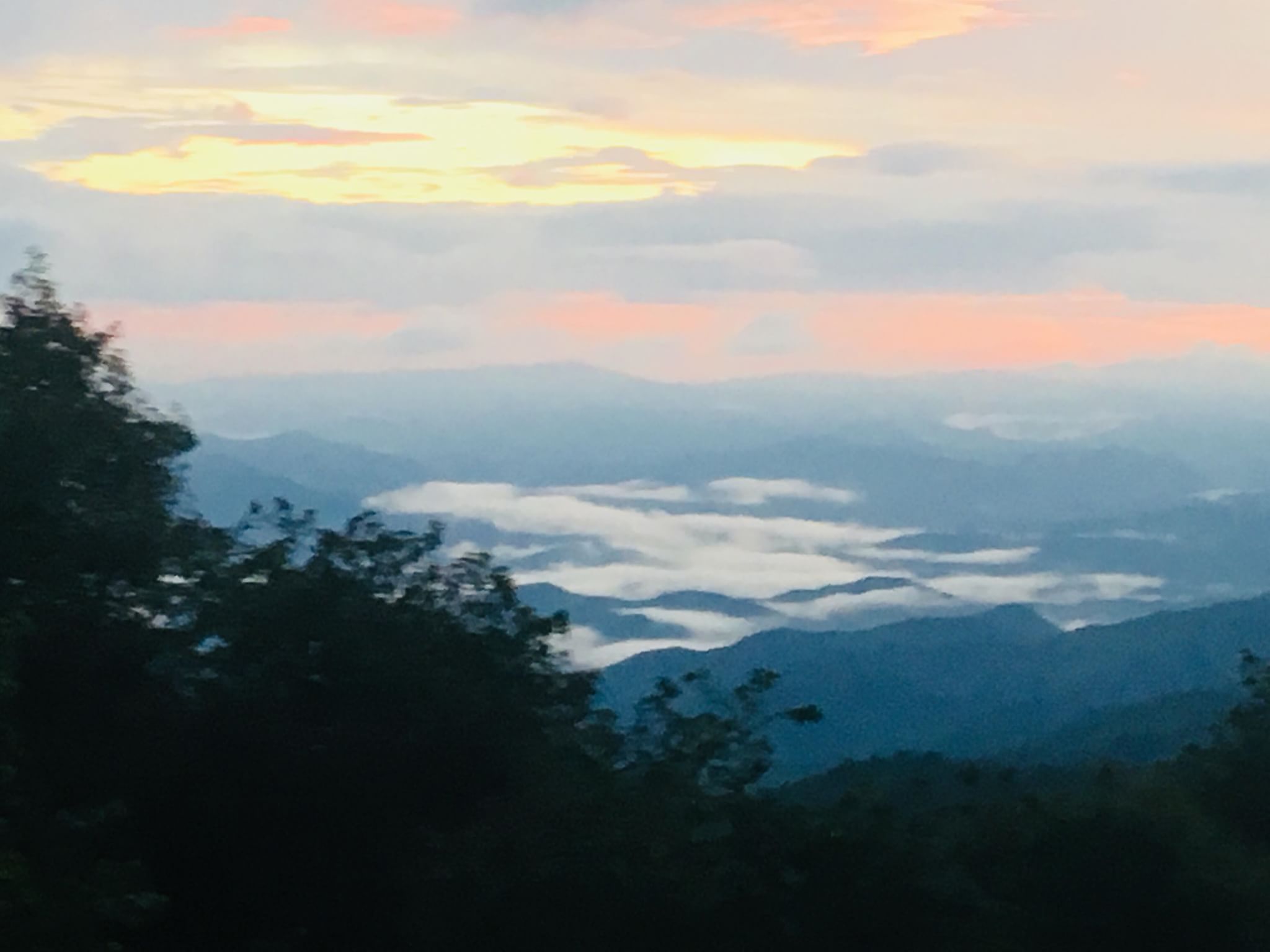 "My absolute favorite place I have EVER been to!"
Katie White
"Love coming up there been there the past 5 years love it cant wait till July 7."
Floyd Oney
"I love Mile High and can't wait to come back."
Kelly Durbin